About Me

AR Schleicher

Thanks for stopping by! My name is AR Schleicher.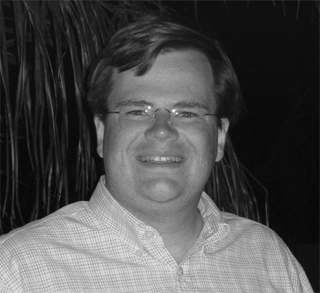 I'm currently a programmer at Cheyenne Mountain Entertainment in Mesa, AZ, where I'm working on Stargate Worlds.
Before that, I was a Multiplayer Programmer at Activision / Treyarch in Santa Monica, CA, where I worked on the upcoming James Bond title, Quantum of Solace.
I used to work for Sigil Games in Carlsbad, CA on Vanguard: Saga of Heroes. At release my character, Jerrithorn was the first character run by an employee to reach level 50. (Overall on the server, I was the 2nd bard, and 13th player of any class.)
Before that, I was working for NCsoft, in Austin, TX.
In Dec'04, I obtained a certificate in Software Development for Digital Games at The Guildhall @ SMU, in Plano, TX.
I've played a number of multiplayer online games over the years, going mainly by the name "Jerrith". In Everquest, I was a 65th level Cleric on the Veehsan server. On Ultima Online, I played characters named Jerrith on both Great Lakes and Sonoma. In The Realm, I was a GM / Implementor character named Jerrith for quite awhile. I've also been a guide in Everquest (Palius on Xegony), and a counselor ("Jerrith") and seer ("Stephen") on Ultima Online. I also used to spend a bunch of time playing Savage, by S2 Games, and I've created a few maps and a mod for it. Last year, I was playing the EverQuest II beta. Most recently, I was active playing Guild Wars.
I first came up with the name while trying to think of a new fantasy character name years and years ago for The Shadows of Yserbius, a multiplayer game on The Sierra Network (later the Imagination Network), and have used it as my primary online character ever since.
I've also worked on a bunch of various projects over the years. A few of them are:
Savage Maps: uphillbattle, alliancelost, and rockcanyon
Auto Approve Configuration, a mod for Savage
Rocket Fuel, a mod for Quake 3
Dybbuk, a fps game based on the Sin (Quake 2) engine
Jerrithian, a multiplayer 2d side scrolling space shooter demo
EQOALog, a packet logger and statistic generator for Everquest Online Adventures
UOIT, UO Interest Tool, a packet modification tool for seers to help run events.
UOX, an Ultima Online Server Emulator
and much more...
Check out the projects section of my site for more details.
More to come later, thanks for stopping by my site! :)